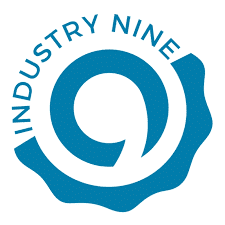 Marketing Associate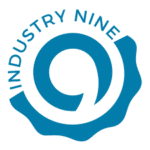 Website Industry Nine
Industry Nine is seeking a qualified candidate to join our marketing team at our Asheville, North Carolina headquarters. Prepare to make an immediate impact joining our small but passionate marketing team assisting in various day to day tasks and taking on upcoming projects. If you're comfortable wearing multiple hats, we have a great opportunity for the right candidate. Job responsibilities will include both in-field and office-based responsibilities. Expected event travel is 6-8 times per year.
In-office responsibilities will include, but not limited to: marketing coordination, project management. In-field responsibilities will include, but not limited to: event set-up, executing activations, product line explanation, rider tech support, demo wheel set-up and installation, event break-down. Mechanical proficiency is not required, but strongly preferred.
General In-office responsibilities:
Selected Marketing Project Management (w/ graphic designer, director, social coordinator).
i9-branded Events Coordination, both in-house and public-facing like i9PA, Loose Gravel.
Media relations/orchestration of review/demo/test product.
Special promo/project organization (ex. Event Activations/Sales).
Non-profit/advocacy point of contact.
Digital advertising calendar upkeep (w/ graphic designer, director, social coordinator).
Marketing asset support (digital assets/content sharing) to stakeholders.
Assist with customer service on social media as needed.
Monitor trend/performance on social vis a vis ads/email/marketing/ecomm.
Cover general marketing points of contact while other marketing staff are in the field as needed.
General In-field Event responsibilities:
Ability/willingness to travel 6-8 times /year, weekend to week-long commitment depending on event.
Assist with coordination of seasonal event calendar and staffing/vehicle logistics planning.
Secure COIs for selected events.
Assist with shipping trade show/event materials.
Full event direction from set-up to tear-down.
Demo wheel fitting and troubleshooting/maintenance.
Rider mechanic support at selected rides/races, example: TN National, BME, Gran Fondo series.
Qualifications:
3-5 years of experience in the bike and/or outdoor industry, focused in marketing.
Extensive knowledge of bicycle parts landscape, especially wheels and hubs.
Mechanical aptitude to perform wheel service preferred.
Competent use of G-Suite required.
Experience with SAP preferred .
Friendly, solution-oriented approach to problem solving.
Passionate about cycling and all things bike.
Compensation and Benefits
This position is full time at our Asheville, NC facility.
Salary will be commensurate with experience.
Comprehensive benefit program after 90 days including health insurance and paid time off.
HOW TO APPLY
Position is currently open and we are accepting resumes. Email documents to HR@industrynine.com with the subject line "Marketing Role" to be considered. Please feel free to provide an introduction in your email body. If we are interested in an applicant, we will reach out to conduct an interview. We will be conducting interviews until the position is filled.