Thank you for committing to the BFCT Dealership Education Initiative in partnership with Go RVing. Sometimes all it takes is a little different perspective to learn more about new RV customers.
The Unity Blaze is the campfire at the center of our logo and the heart of our mission. The purpose of our Unity Blaze is to create more Unity in the RV community and outdoor lifestyle, by signaling to the world we "Treat Everyone, Everywhere, Equally."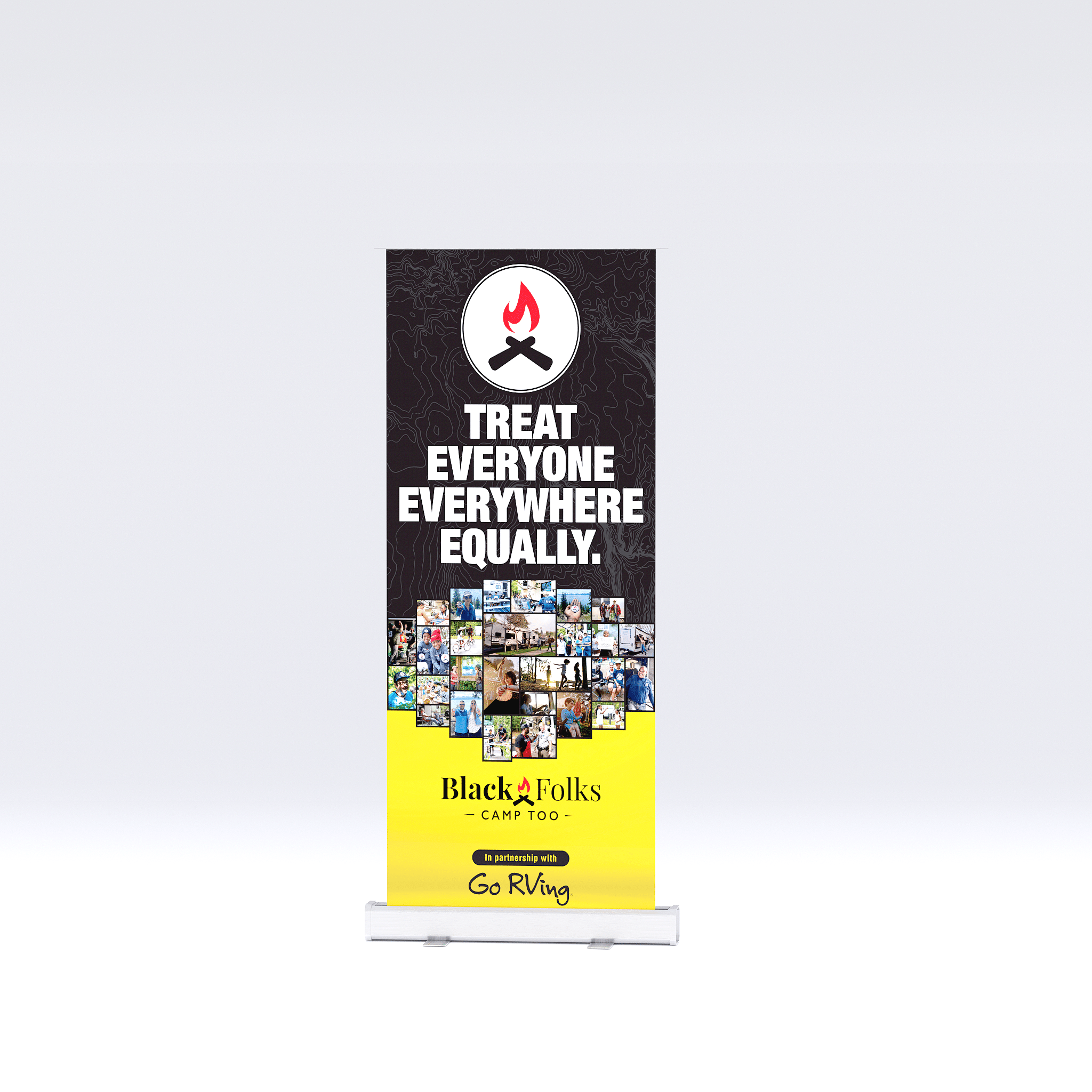 Unity Blaze Partnership + Membership Kit
KIT ELEMENTS : Flag, Banner Stand, Patches, Stickers, Social Media assets and 2022-2023 Unity Blaze Door Decal
Because of your efforts in learning more about growing your customer base, we are excited to offer you the opportunity to purchase an official 2022-2023 Unity Blaze RV Dealership merchandising kit. 
The standard cost for the BFCT Unity Blaze kit membership is $2,500.00 per year and includes freshly updated Unity Blaze door decals, stickers, patches, pull-up banners, flags, AND 10 highly professional social media assets.
In addition, members will be listed as a BFCT Certified Unity Blaze Partner on the BFCT website and be granted approval to use the Unity Blaze symbol, digital assets, and messaging in marketing campaigns including website use.
*Membership fees will help us educate, invite, and welcome "more" consumers to purchase RVs and join the RV lifestyle.
Note: If you are a staff member without purchase authority at your dealership, please share this information with the appropriate team member."
If you are an RV manufacturer or service provider seeking to acquire certification and BFCT Unity Blaze partnership, or for any questions, please contact us by email at info@blackfolkscamptoo.com.
Night of Unity Short Film